Changing Lives One Wave at a Time...
Toyota of Huntington Beach is a proud sponsor and participant of Operation Surf
Who We Are
Amazing Surf Adventures (ASA) is a California 501(c)3 non-profit organization based in Avila Beach. Helping those in need is our passion, surfing is our specialty, and the therapeutic experience is our biggest value.
Our Mission
To help those in need overcome life's challenges through surfing, ocean education and camaraderie.
---
Programs of Amazing Surf Adventures
Operation Surf
Is a week long, globally recognized surf program that changes the lives of wounded military heroes one wave at a time. Its unique curriculum combines the healing power of the ocean and compassionate mentorship to help our heroes overcome perceived challenges and instill hope.
Operation Surf 4 Veterans (OS4V)
Is a long term program for local San Luis Obispo veterans. OS4V provides Mentorship, supports Family, and creates Brotherhood through the peace of Surfing.
---
---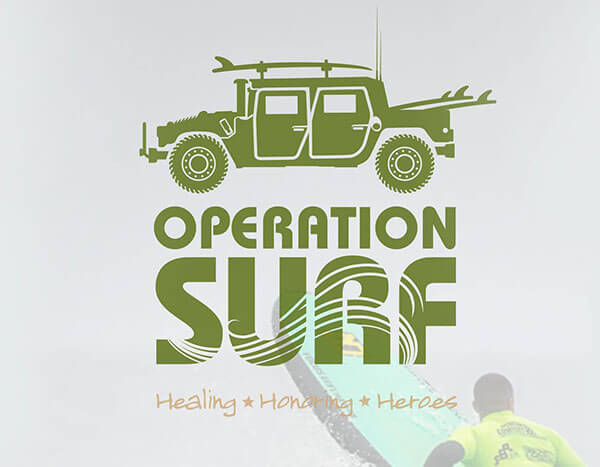 Amazing Surf Adventures (ASA) is thrilled to announce the inaugural Huntington Beach Operation Surf event June 6th -12th, 2017. Fifteen wounded active-duty and veteran heroes from various branches of the U.S. Military will take part in an epic, lifechanging experience. This program is led by Van Curaza and his team of world class surfers and instructors. This week long, all inclusive event provides an environment where participants work to overcome perceived limitations of their physical and psychological disabilities while supported by the brotherhood and camaraderie created throughout the week. We invite you to take part in this Amazing Surf Adventure…
---
About Operation Surf
Operation Surf, a program of Amazing Surf Adventures, is a week-long, all inclusive rehabilitative surf clinic for wounded active duty and veteran heroes. With three events a year from the west coast to the east coast, over 400 heroes have been through Operation Surf since 2009.
Arrival:
Participants arrive in motorcade
Community gives hero welcome
Participant orientation takes place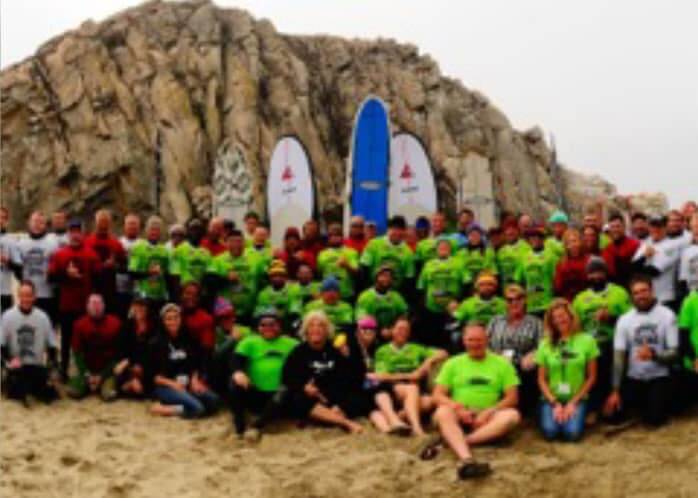 Team & Equipment:
World class surf instructors
High quality wetsuits & surfboards
Adaptive beach equipment
Beach and water safety teams
Dry-land Instruction:
Surfer/ instructor pairing
Adaptions discussed
Techniques developed
Equipment and ocean safety
Surfing:
Physically challenging
Goals set, reached and conquered
Physical and mental breakthroughs
Perceived limitations surpassed
Site Set Up:
Daily lunches provided
100+ volunteers
Physical therapists on site
R & R tent for heroes comfort
Dinners:
Camaraderie
"Camp fire" effect
Bonding and story sharing
Video coaching
Awards given
---
The Impact of Curriculum Based Surfing Therapy on Veterans
Dr. Russell Crawford's recent study on Amazing Surf Adventures aims to prove surfing therapy offers one alternative form of nature-based therapy that could potentially be effective for treating veterans with PTSD.
A brief overview of his current studies on our program, Operation Surf, showed:
A Decrease in PTSD Symptoms by 36%
A Decrease in Depression by 47%
An increase in Self-efficacy by 68%
What does this mean? Veterans feel more empowered after completing the program. An increase in Selfefficacy and reduction in depression tends to lead to higher self-esteem and coping skills, which could mean less suicides.
Mental health agencies are constantly looking for ways to motivate veterans to take part in therapeutic activities that do not involve pharmaceuticals, alcohol, or illegal drugs. Nature-based therapy is an alternative form of treatment that focuses on the interaction of the individual and environment to achieve positive therapeutic results.
Disclaimer: Study is based on one year of ASA events. Data is collected from pre and post event surveys given to all participants. The above numbers are not ready to be published and may change as more participants go through the program, but early indications is that this will prove to be a significant finding in developing a new treatment modality
---
Why Amazing Surf Adventures?
Amazing Surf Adventures (ASA) is the only organization to use a curriculum based program. ASA utilizes the community and uses experts who are paired with a participant. Other groups focus on providing a fun experience surfing, where as ASA focuses on creating a positive therapeutic experience that continues to positively impact the participant for life.
First, the camaraderie is fulfilling, as the soldiers experience a sense of companionship. Second, the activity keeps them in the here and now that decreases ruminating. The aim of surfing therapy is to reduce PTSD symptoms by focusing on the here and now of the ocean environment.
Specifically, surfing is used to establish camaraderie among veterans with PTSD as they learn to take action. Through active participation in a potentially new activity, a sense of self is enhanced. The sheer physical activity can improve mental well-being, and thus supports the merits of such a therapy.
-Dr. Russell Crawford
---
In Their Words
"This has been one of the greatest experiences of my life. Lifetime memories and bonds were made. This wasn't just a surfing trip, for me this was a group of people fighting individual battles coming together, sharing experiences and unconditional love. I'm leaving with more confidence in myself than I came with."
2015 Allan W. USAF; Partial Paralysis
"I had decided to check surfing off my bucket list and after I got back I was going to kill myself. While I was at Operation Surf there was this sense of peace that came over me and I realized my life wasn't mine to take."
2012 Bobby L. USMC; PTSD / TBI
"I waited 3 years before doctors approved of me going to Operation Surf. I am having a really good time, it's helping me so much."
2011 Juan A. USA; Severe Burns
"Thank you to my new family Operation Surf for giving me another reason to keep moving not just forward, but upward."
2013 Michael E. USMC; Double Amputee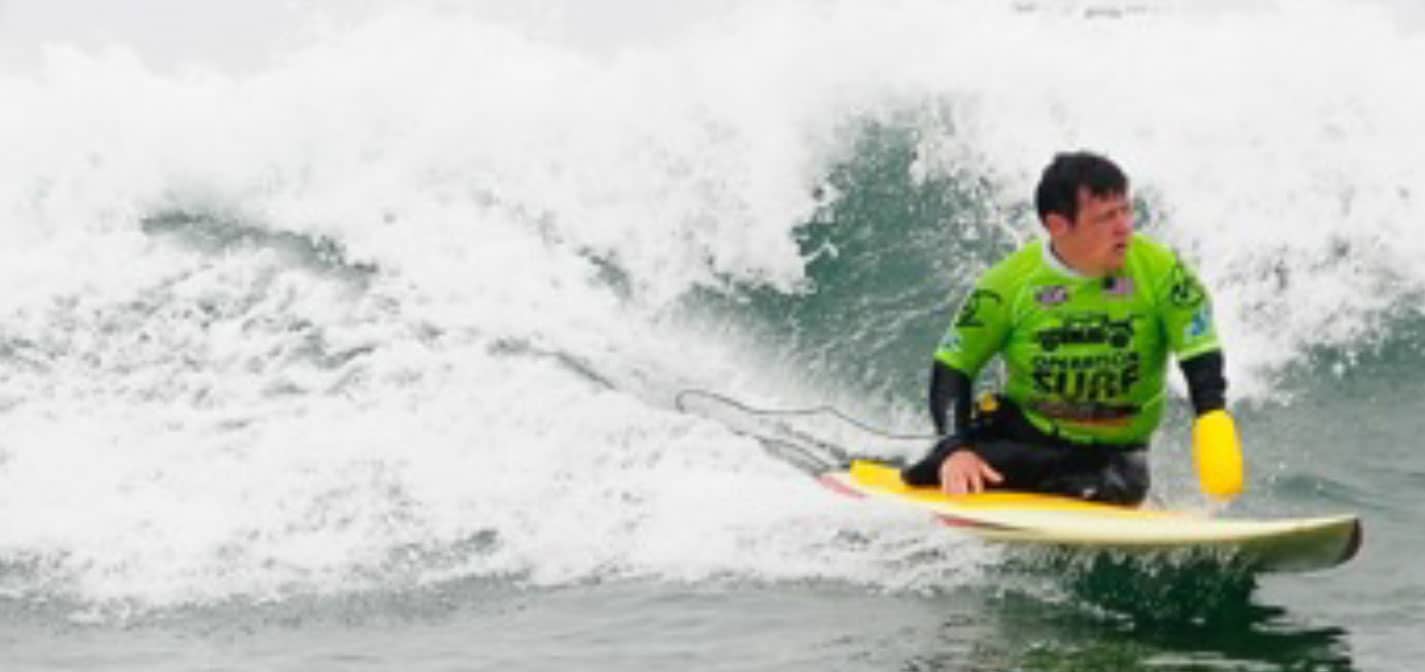 "Most guys consider their Alive Day the day they were blown up. For me, my Alive day was when I came to Operation Surf. I found out who I was there. I realized I am not disabled, just differently able. All of us. Just differently able."
2014 Martin P. UK Rifleman Triple Amputee
---